DELIVERING EXCELLENCE SINCE 
1936
Prestons of Potto was established in 1936 as an agricultural contracting business by Richard Preston Snr. Richard Preston used steam engines for Threshing and Wood Sawing duties in the North Yorkshire area.
Although an agricultural man at heart, his ambition was always to own a Showmans Road Locomotive – a steam engine used to transport and generate electricity. In 1956 this ambition was realised when Richard Preston Snr. purchased Lightning II, a 7HP Burrell engine.
In 1957 Richard Preston was approached by a brick manufacturer who was struggling to find transport owing to the diesel shortage during the Suez Crisis. A deal was struck and traction engine Lightning II hauled 20 tonnes of bricks between Darlington and Ampleforth every day for 3 months. When diesel became readily available again, Richard Preston purchased a lorry to maintain the contract and the haulage company was founded.
The company soon gained contracts to transport steel manufactured on the Cleveland Coast, and the development of the Teesside chemical industry allowed Prestons of Potto to evolve in to the company that it is today. Several mergers and acquisitions took place across the years and today we operate out of four depots at Potto, Stockton on Tees, Knottingley, and St. Neots. Prestons of Potto are one of the most experienced haulage companies on Teesside, with significant experience in the Steel Haulage industry.
We are a highly experienced and professional transport company, and this was recognised in 2011 when Prestons of Potto was voted in the Top 5 all-time UK Hauliers.
Our Timeline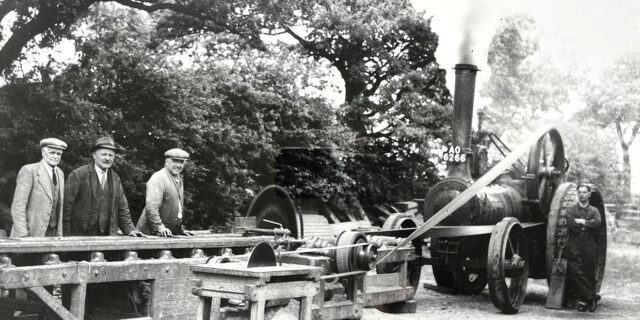 1936
Richard Preston Snr starts an Agricultural Contracting business in Potto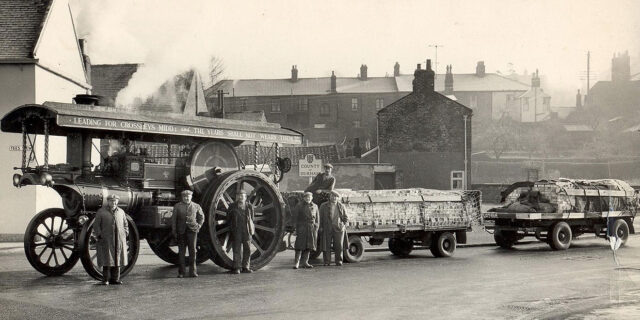 1957
Richard Preston Snr begins a road haulage operation using his steam engine Lightning II.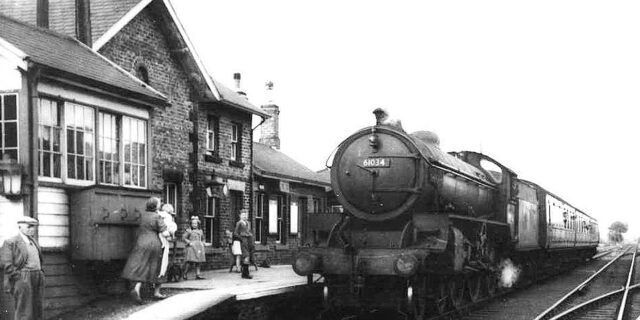 1960
Richard Preston purchases Potto Railway Station to become the new HQ of the haulage company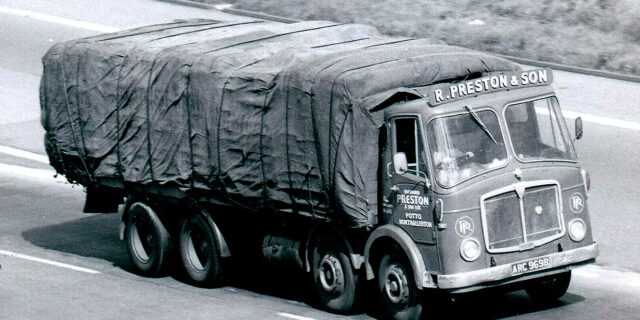 1969
Richard Preston & Son Ltd is incorporated. The company continues to trade as Prestons of Potto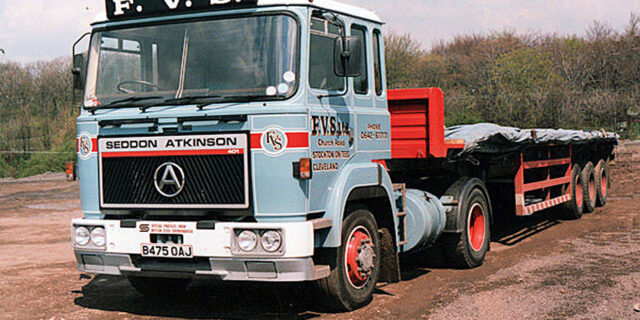 1977
Prestons of Potto purchases FVS Transport, Stockton on Tees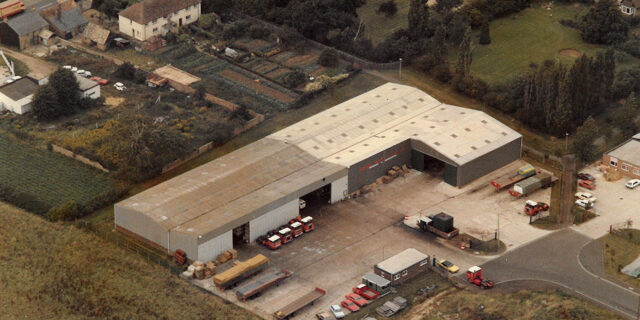 1979
St. Neots depot is opened at Howard Road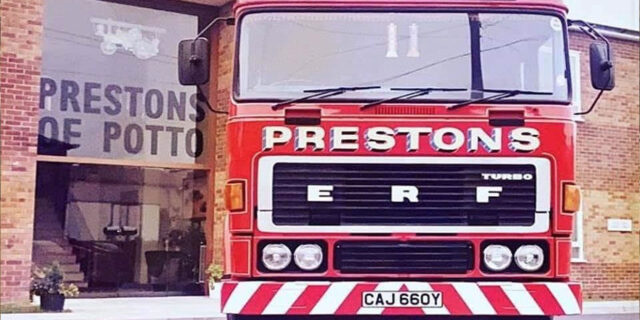 1980
A new office block at Potto HQ is opened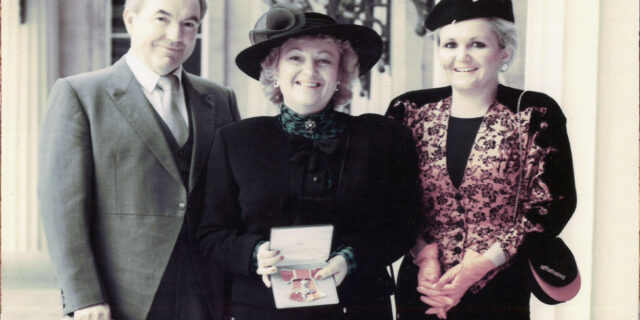 1987
Anne Preston recieves the MBE for her contribution to the Road Haulage Industry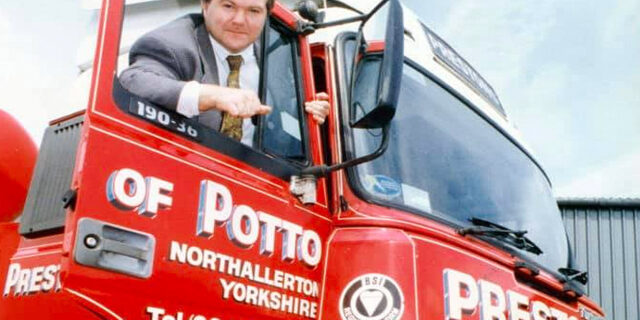 1990
David Preston joins the family company after a successful career at Transport Development Group. David would later go on to become Managing Director
1993
Knottingley depot is opened at Hazel Road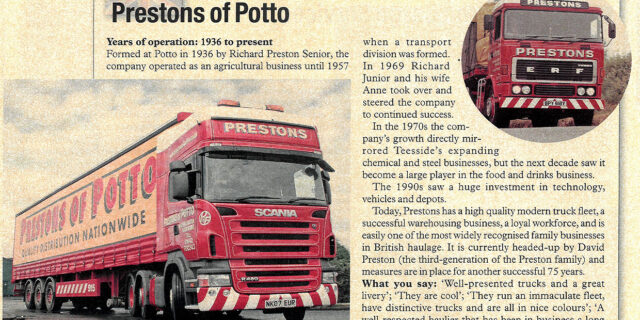 2011
Prestons of Potto is recognised in the Top 5 all time UK Hauliers by Truck and Driver Magazine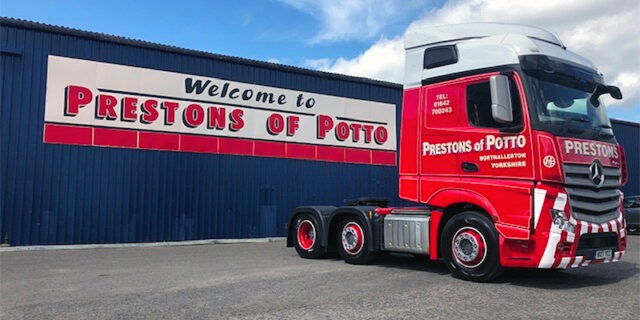 2015
Potto warehouse facelift is completed
2018
Prestons of Potto feature in the BBC TV series "A1: Britain's Longest Road"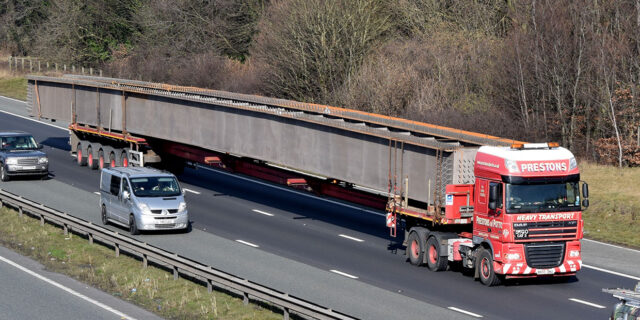 2019
The company transports a 45m load, their longest ever delivery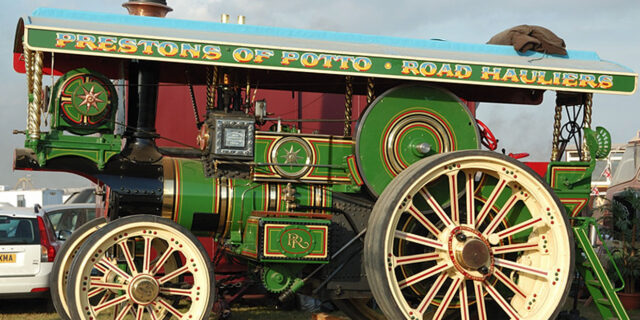 2019
The company is represented in a Vintage Heavy Haulage display at the Great Dorset Steam Fair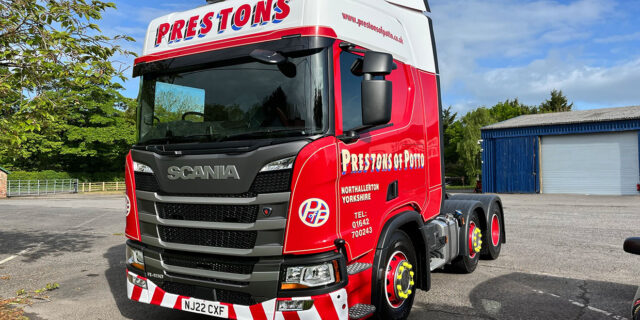 2022
Prestons of Potto take delivery of 20 new Scania trucks and 30 new trailers